Audio-Technica ATN-XP3
DJ Cartridges and Styluses | Product code: ATN-XP3 | ID: 315369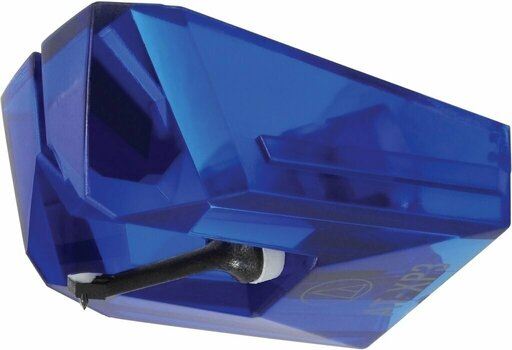 This product is not available at the moment
Audio-Technica ATN-XP3
Audiophile DJ cartridge with conical stylus. The AT-XP series cartridges provide a high quality sound for vinyl DJ's. Offering all of the features of a DJ cartridge, but with a Hi-fi sound, the XP series are perfect for the stage and club DJ who prioritises sound quality.
Accessories Included: 2 x 11 mm installation screws, 2 x 8 mm installation screws, 2 x washers, 2 x nut, non-magnetic screwdriver
Durable robust design for high-quality specialist DJ playback
Signal output level and output impedance characteristics suited for professional DJ applications
Carbon fiber-reinforced ABS cantilever and nylon wire suspension ensure precise tracking
Compatible with the replacement styli ATN-XP5 and ATN-XP7
VM dual magnet
Mounting: 1/2"
Frequency Response: 20 - 18,000 Hz
Channel Separation: 20 dB (1 kHz)
Output Channel Balance: 2.0 dB (1 kHz)
Output Voltage: 5.5 mV (at 1 kHz, 5 cm/sec)
Vertical Tracking Angle: 20 degrees
Vertical Tracking Force Range: 2.0 to 4.0g (standard 3.0 g)
Stylus Shape: Conical
Stylus Size: 0.6 mil
Stylus Construction: Bonded Round Shank
Cantilever: Carbon reinforced ABS
Coil Impedance: 6,700 ohms (1 kHz)
Coil Inductance: 550 mH (1 kHz)
Static Compliance: 20 x 10 – 6 cm / dyne
Dynamic Compliance: 6.0 x 10 – 6 cm / dyne (100 Hz)
Recommended Load Impedance: 47,000 Ohm
Recommended Load Capacitance: 100-200 pF
Replacement Stylus: ATN-XP3
Dimensions: 17,2 x 17,8 x 28,3 mm
Weight: 6,2 g
Accessories for Turntables and LP
Parameters and specifications
Overall score based on 0 user reviews:
Do you own Audio-Technica ATN-XP3 or have you had a chance to try it?
© 2004-2020 Muziker | Audio-Technica ATN-XP3